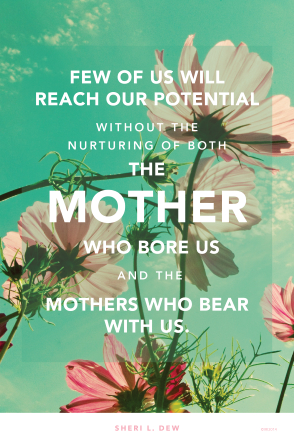 No other subject causes such joy and guilt all wrapped up into one beautiful bundle called motherhood.
Today is my mothers birthday. I wanted to write somewhat of a tribute to her. Now, I do not mean to cause pain or open wounds for those who had mothers that did not provide a loving, safe and nurturing environment. If mothers day talks make you cringe, then this post is not for you. I do not pretend to portray a perfect mother with no flaws, but perhaps it is in now being a mother myself that I see the imperfections with more compassion and love. And with more perspective I can see clearer the beauty, strength, passion and courage my mother possesses.
I have always been really proud that my mom was born in  different country. Even though I couldn't communicate with her in her native tongue til I was 16, I loved that she was from France. She would often mix up expressions but we loved it. I remember being dumbfounded when people would express, "I love your mothers accent." I never really considered her to have an accent. I guess now that I am older I can hear it but I love the way she has mastered two languages.
My mother has always been intelligent. She has taken the counsel to "seek ye learning out of the best books" very seriously. She has always loved reading. She's read the classics and I think her favourite is Tolstoys' Anna Karenina. She loves reading. I can remember coming home from school to see my mom curled up with a novel. I also loved her reading to me. At night my parents would always read us stories and make sure they caught up on how our day had gone. I have snippets of memories being curled up to her as she read me excerpts from the Friend or books. This is a tradition I have passed on to my own children and I am grateful to her for it.
My mother has loved learning. She loved school and always achieving her best. She set a very high standard of excellence and expected us to to do the same. When teachers wanted to send my brother to a different class my mom refused. She ended up attending school with him to be his personal aid and make sure that he achieved. She attended with him through the years and even sat through Math 30 with him. What an example of love and sacrifice for a child.
My mom always had to fight for her testimony. She has always loved God. She had to sacrifice greatly to be a member of this church and has never taken her membership lightly. She is devoted in her studies and has always found comfort in Jesus and our Heavenly Father. Shes been a bedrock foundation for me and my testimony. I realized that I owe much of what I am to her faith. I feel much like the armies of Heleman who declared, "We do not doubt for our mothers knew it."  I am foreverly grateful to a mother who taught me the truths of the gospel. She showed me how to build a foundation on Heavenly Father and his Son, Jesus Christ. She taught me to understand the promptings, feelings and whisperings of the Holy Ghost. I know my mom has always loved the apostles and prophets and sought counsel from their teachings. She would not miss general conference because she loves hearing their inspired teaching.
My mom is an example of service, love and forgiveness. I remember her getting chemo treatments and someone would bring dinner to the house the first week. The second week she would feel better and by week three she would be delivering meals herself. When I asked why she wasn't just relaxing she would just answer simply, "because I can." My mother handled her divorce with grace. I remember her being kind to my father and including him on our birthdays or others activities. Even though it must have been hurtful to have my dad their she did her best to not make it too hard for us. This is an ongoing struggle but she has always encouraged us to be kind and forgiving and loving towards others.
I guess my mom is truly my best friend. I don't think you can ever fully appreciate your mother until you have a child of your own. I remember a little while after my daughter was born feeling overwhelmed with gratitude thinking, "I had no idea… thank you mom for everything." It was equally heart wrenching when a few months after Claire's birth I would be watching her battle stage three ovarian cancer. I thought, now that I finally want to listen and hear and learn from your counsel, you might be gone." I am so grateful that the Lord gave me more time to hear and learn from her. I love her.
My mom is not perfect. We definitely have our disagreements and quarrels. But I love that she draws on the power of the atonement to overcome her weakness and has taught me to do the same. That through our Savior we both may work out our own salvation and dwell as an eternal family.
I don't always get the privileged of being able to hear my own words or interpret my writing. I know my mom has made the comment about me being critical about how she raised us. I don't ever mean to portray that. I hope when she reads these words she may be reminded of the adoration and gratitude that I have for her love, faith, service, kindness and friendship. I love you mom and happy birthday!